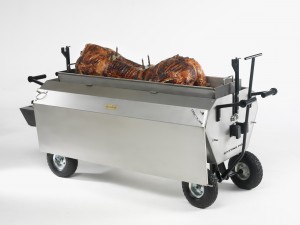 Our most popular set for our Platinum hog roast oven, is the hog roast kit used in the upper level cooking area. This is basically a large capacity hog roasting tray which can be filled with a 70kg pig and many other cuts of meat. It can feed hundreds of people at a time so is ideal when catering a large group of guests at a wedding reception or charity do. The hog roast kit can be used to roast pork, lamb, beef, chicken, turkey and vegetables – whatever you fancy putting on the menu!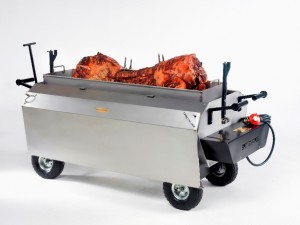 Once your meat has been cooked by the two thermostatically controlled burners, it's time to carve. This can be done with ease by raising the meat into the service position, where you carve directly into the hog roast tray. Don't be surprised if you captivate event guests as you do so!
All our hog roasting equipment has been designed with over 50 years' experience behind us, made to be easy-to-use for those who are new to the field. Even the most novice chef will find mastering our hog roasters very easy.
Get in touch today and find out how our hog roast kit could benefit your business.